Dr Stavan Narendra John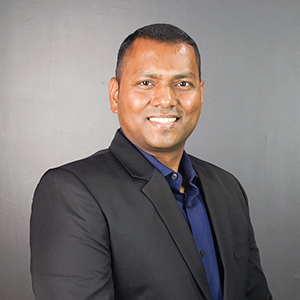 Dr Stavan Narendra John, a SAIACS alumnus (MTh, Theology), joined SAIACS as a faculty-in-training in 2015 and is currently Assistant Professor in the Department of Theology. He recently completed his PhD from OCMS/Middlesex University, UK. His thesis focused on Thomas F. Torrance's Theology of the Ascension. His area of interest within theology is Christology, particularly the Humanity of Christ; his Master's thesis focused on Karl Barth's contribution to the debate about Christ's fallen (but sinless) human nature. His PhD, in some ways, carries on the discussion on a related but underexplored area within theology: the humanity of the ascended Christ. Other theological interests range from the interface between theology, sports, and spiritual formation to east-west dialogical theology
Books Written and Papers Published:
He recently published an article entitled "Chalcedon and Indian Christologies," in Modern Reformation 30 (2021): 9-13. He also has a forthcoming article entitled "Torrance and Global Evangelicalism: Some Potential Generative Exchanges with Contemporary Indian Evangelical Theology," in Thomas F. Torrance and Evangelical Theology: A Critical Analysis, ed. Myk Habets and R. Lucas Stamps (Bellingham: Lexham Press, 2023).
Areas of Focus:
Christology
Ecclesiology
Systematic Theology
Theology of Thomas F. Torrance
Education:
PhD, OCMS/Middlesex University, UK
MTh in Theology, SAIACS
MDiv, Asbury Theological Seminary
Stavan is an avid cricket fan. He is married to Christina, who is also a graduate of SAIACS (MDiv, Theology), and they have a son, Ishan.