For admissions, fee payments and donations:
Pay through UPI: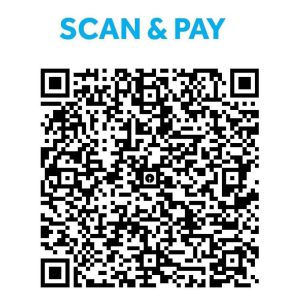 UPI ID: SAIACS@SBI
---
Pay through payment gateway:
---
Pay through bank transfer:
Please note that the below bank details are for transfers from Indian bank accounts only. For contribution from foreign accounts, kindly contact the finance officer at finance@saiacs.org
Account Name: South Asia Institute of Advanced Christian Studies (SAIACS)
Account Number: 10416345699
IFS Code Number: SBIN0008598
Branch Name: SBI Residency Road Branch
Bank Address:
State Bank of India
Residency Road Branch-IFS Code: SBIN0008598
Residency Plaza # 41, Ground Floor, Residency Road
Bangalore – 560 025 INDIA.
For Demand draft, kindly make your payment by in favour of SAIACS, Bangalore.
---
1) Terms and Conditions : You represent and warrant that: any information including credit/debit card and bank information you provide are true and complete.

Charges incurred by you will be honoured by you and your credit card company.

2) Privacy policy: We may refund the money transferred on a case to case basis, generally in case of an erroneous transfer. The request for refund must be raised within 3 working days of the transfer to be considered. The day of transfer is considered as the first day. The refund, if agreed, will be done after deduction of transactional charges and any other charges, if applicable. Our policies are subject to change without prior notice.

3) Refunds/Cancellations: Last updated: March 31, 2023.

Thank you for choosing to be part of our community at saiacs.org Community ("Institution", "we", "us", or "our"). We are committed to protecting your personal information and your right to privacy. If you have any questions or concerns about our policy, or our practices with regards to your personal information, please contact us at communications@saiacs.org.

When you visit our website https://www.saiacs.org, mobile application, and use our services, you trust us with your personal information. We take your privacy very seriously. In this privacy notice, we describe our privacy policy. We seek to explain to you in the clearest way possible what information we collect, how we use it and what rights you have in relation to it. We hope you take some time to read through it carefully, as it is important. If there are any terms in this privacy policy that you do not agree with, please discontinue use of our Sites or Apps and our services.

This privacy policy applies to all information collected through our website (such as https://www.saiacs.org), mobile application, ("Apps"), and/or any related services, sales, marketing or events (we refer to them collectively in this privacy policy as the "Sites").