Dr Roji Thomas George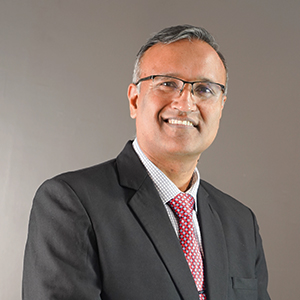 Dr Roji Thomas George has served as Professor of New Testament at SAIACS since 2016. He is also the Specialization Head for New Testament in the Department of Biblical Studies. Before joining SAIACS, he served as Assistant Professor of New Testament at Luther W. New Jr. Theological College, Dehradun (2005-2016), and as Managing Editor of the Doon Theological Journal (DTJ) from 2008-09 and 2012-16.
Books Written/Papers Published:
He received the J.G. Frank Collison Award for Theological Research (USA, 2014) for his work on Luke's portrayal of Paul's ministry in Ephesus (Acts 19). His recent publications include: Paul's Identity in Galatians: A Postcolonial Appraisal (CWI, 2016); A Commentary on Philippians (ABC Series, Langham Press, 2019), and Called into the Mission of God: A Missional Reading of Paul's Thessalonian Correspondence (Fortress Press, 2020). He has also published an English-Hindi Theological Glossary (NTC, 2006) that is widely used by Hindi theological literature publishers across India. His ongoing writing projects include Commentary on Galatians (Spirit and Scripture Series, Baker Academic) and South Asia Study Bible (editor and contributor).
Areas of Focus:
Trends of Interpretation in the Study of the New Testament

Paul and Pauline Literature; Acts

Empire and Postcolonial Studies in New Testament

Disability Studies and the Bible
Education:
DTh in New Testament, FFRRC (Senate of Serampore)

MTh in New Testament, Union Biblical Seminary (Senate of Serampore)

MA in Sociology, H.N. Bahuguna Garhwal University

Bachelor of Divinity, Union Biblical Seminary (Senate of Serampore)

BA in History and Sociology, IGNOU
Roji is married to Anjana, a high school teacher, and they have two daughters, Joanne and Janet.