Dr Prabhu Singh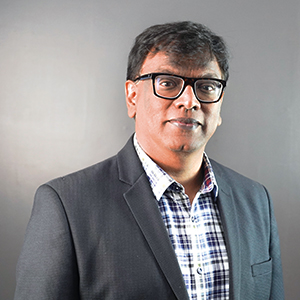 Dr Prabhu Singh serves as the Principal of SAIACS and also as Professor of Cultural Anthropology in the Department of Intercultural Studies. He has a PhD in Intercultural Studies with specializations in Religion and Cultural Anthropology. With nearly 30 years of experience in ministry, he is a renowned communicator, speaking in various settings in different parts of the world.
Books Written/Papers Published:
"Living Water in Indian Cups: A Call for Cultural Relevance in Contemporary Indian Missions" in The Asbury Journal, Vol. 66: No. 2, p. 57-66, 2011; and "One Gospel, Many Cultures: Change, Continuity and Christianity in India" in One Gospel, Many Cultures, ed. Arren Bennett Lawrence (Fortress Press, forthcoming).
Areas of Focus:
Anthropology
Culture Studies
Contextualization
Homiletics
Education:
PhD in Intercultural Studies, Asbury Seminary, Kentucky, USA
ThM in Evangelism, Asbury Seminary, Kentucky, USA
MA in Linguistics, Kamaraj University, Madurai, Tamil Nadu
BA in English Literature, St. John's College, Palayamkottai, Tamil Nadu
Apart from academics, he enjoys sports, particularly basketball, as well as reading and travelling. Prabhu is married to Sheeba, and they have a daughter, Prarthna.