Dr Amritraj Joshua Paul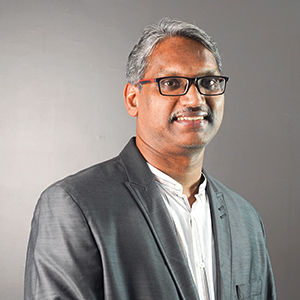 Dr Amritraj Joshua Paul serves as Associate Professor of Theology in the Department of Theology and History. Before joining SAIACS in 2020, he was a doctoral fellow at Princeton Theological Seminary. He completed his doctoral studies at FFRRC, and received his Doctor of Theology Degree (DTh) from the Senate of Serampore College (University) in 2022. His work focuses on the hermeneutics of the cross in relation to violence.
Books Written/Papers Published:
His publications include: "Karl Barth and M. M. Thomas: Convergence and Divergence in their Theological Anthropologies" in Mar Thoma Seminary Journal of Theology, 4/2 (December 2015): 38-62; "Analogy of Faith in Karl Barth's Theology for Postmodern Times: Some Proposals from an Indian Perspective" in Sathri Journal, 10/3 (April 2017):83-102; "Truthing in a Post-Truth Political Society: A Hermeneutical Proposal" in Mar Thoma Seminary Journal of Theology, 7/1 (June 2018): 21-33. He has also read a paper on "Imago Dei and Human Sexuality: Insights from Karl Barth towards the Dialectic between Realistic Essentialism and Critical Constructivism," at the FFRRC Doctoral Colloquium, Kottayam, December 2018.
Areas of Focus:
Systematic Theology

Contextual Theology

Indian Christian Theology

Theology of Karl Barth

Hermeneutical Theology

Contemporary Critical Theory
Education:
DTh (Senate of Serampore), Federated Faculty for Research in Religion and Culture (FFRRC), Kottayam

MTh, FFRRC (Senate of Serampore)

BD, Union Biblical Seminary (Senate of Serampore)

BCom, University of Calicut
Amrit is married to Reshma Stephen, and they have two teenage children, a son (Adriel) and a daughter (Amy). Apart from reading, Amrit enjoys music and movies, and debates on contemporary issues and politics.