Dr G. John Daniel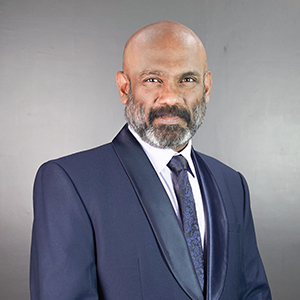 Dr G. John Daniel serves as the Academic Dean and also as the Head of the Department of Intercultural Studies at SAIACS. He is an alumnus of SAIACS, having completed both his MTh (Old Testament) and PhD studies (Intercultural Studies) here. John has served as an adjunct faculty in several Bible schools in Europe, South Asia, and Southeast Asia. He is an expert in Diaspora studies, having recently completed his PhD in SAIACS entitled: Transnationalism in the Sri Lankan Tamil Churches of Greater London: An Exploratory Study. His academic research is also undergirded by over two decades of leadership experience across different continents.
Books Written/Papers Published:
"Tamil Churches in London (UK): Diaspora Missions at the Crossroads" in Desi Diaspora: Ministry Among Scattered Global Indian Christians, edited by Sam George, 58–67. Bangalore: SAIACS Press, 2019; "Transnationalism: A Vital Criterion for Diaspora Missions." In Towards a Theology of Mission Today: Pioneers, Trends, Models & Prospects, edited by Paul Vellarackal and Dasan Jeyaraj, 268–95. Delhi: Published for Fellowship of Indian Missiologists (FOIM) by Christian World Imprints, 2021; "Pandemic Migration and Mission: A South Asian Reflection." In Pandemic, Migration and Mission: Global Reflections for Christian Witness, edited by Sam George and Bulus Galadima, 34–39. Vernon Hills: Global Diaspora Network, 2022.
Areas of Focus:
Education:
PhD in Intercultural Studies, SAIACS

MTh in Old Testament, SAIACS

MDiv, Southern Asia Bible College

BCom, Bharathidasan University
John is married to Sylvia, and they have two sons, Yoahann and Jonathan.